Mururoa second coming !!!
07 Apr 2021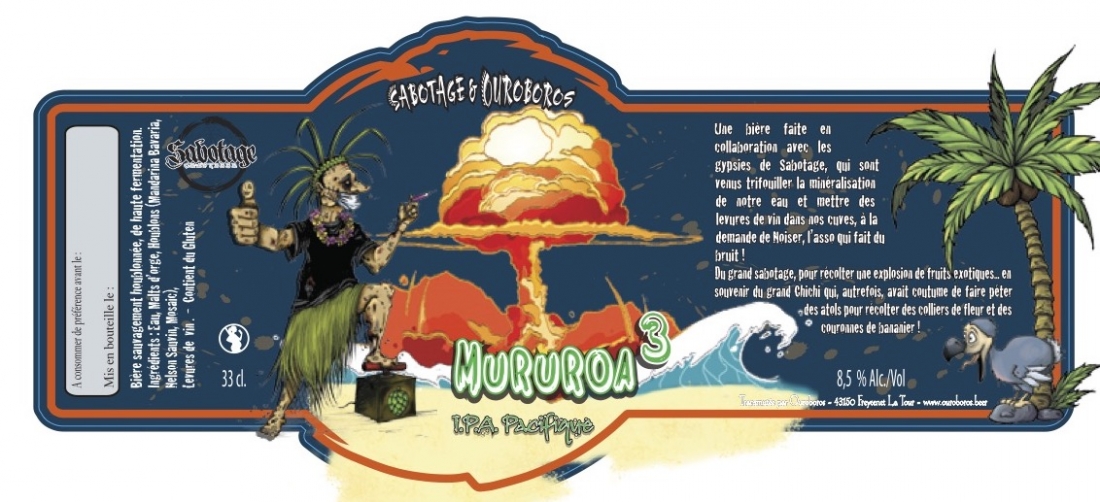 You loved it and so we re-brewed it !!!
The Mururoa is back, in a limited edition for the pleasure of your taste buds !!! A beer made in collaboration with the gypsies of Sabotage, who came to tamper with the mineralization of our water and put wine yeast in our vats, at the request of Noiser, the association that makes noise!
Great sabotage, to harvest an explosion of exotic fruits ... in memory of the great Chichi who, in the past, used to blow atols to collect flower necklaces and banana wreaths!