Tsar Bomba
19 May 2021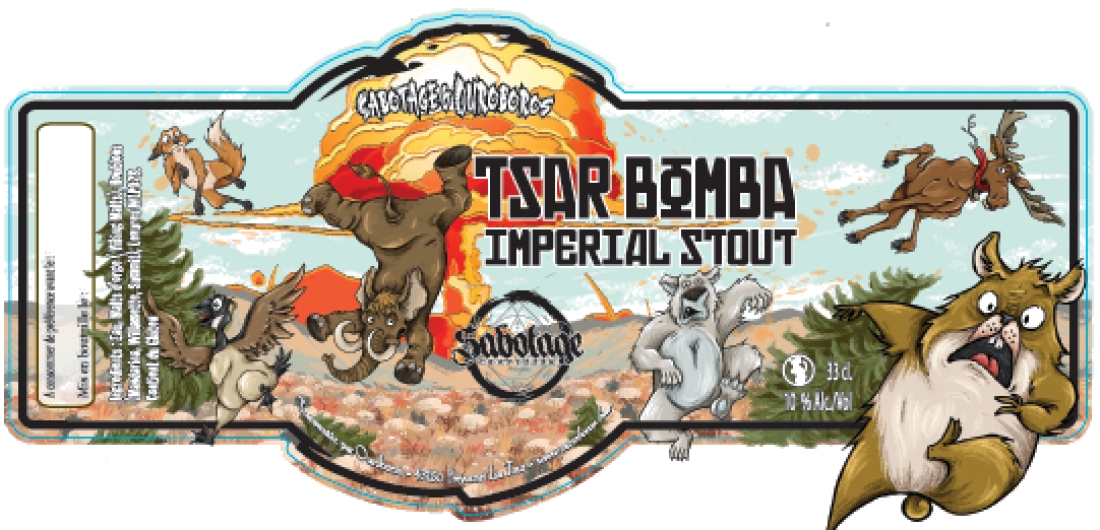 The "Tsar Bomba" is a hydrogen bomb developed by the nuclear industry of the Soviet Union.

With 57 megatons, it is the most energetic weapon of mass destruction ever used, it exploded on October 30, 1961 about 3.7 km above "site C" of the Novaya Zemlya archipelago in the 'Russian Arctic.

At zero point, everything was erased, the ground had been leveled and made one think of an "ice rink". Wooden houses were destroyed hundreds of kilometers away, others lost their roofs. The heat was felt 300 km away. The Tsar Bomba could inflict third degree burns from over 100 km away, while the area of complete destruction was within a radius of 30 km, and the area of severe damage within a radius of 40 km.

In June 2009, Vladimir Poutine signed an ordinance creating a National Park, the Rousskaya Arktika National Park or "Russian Arctic Park" in the Arkhangelsk region of the Novaya Zemlya archipelago.


It's also the name of the new beer made with Sabotage Brewing, a 10% Imperial Stout!