Christmas Beer : OUI-OUI-CHYOU
1er Dec 2020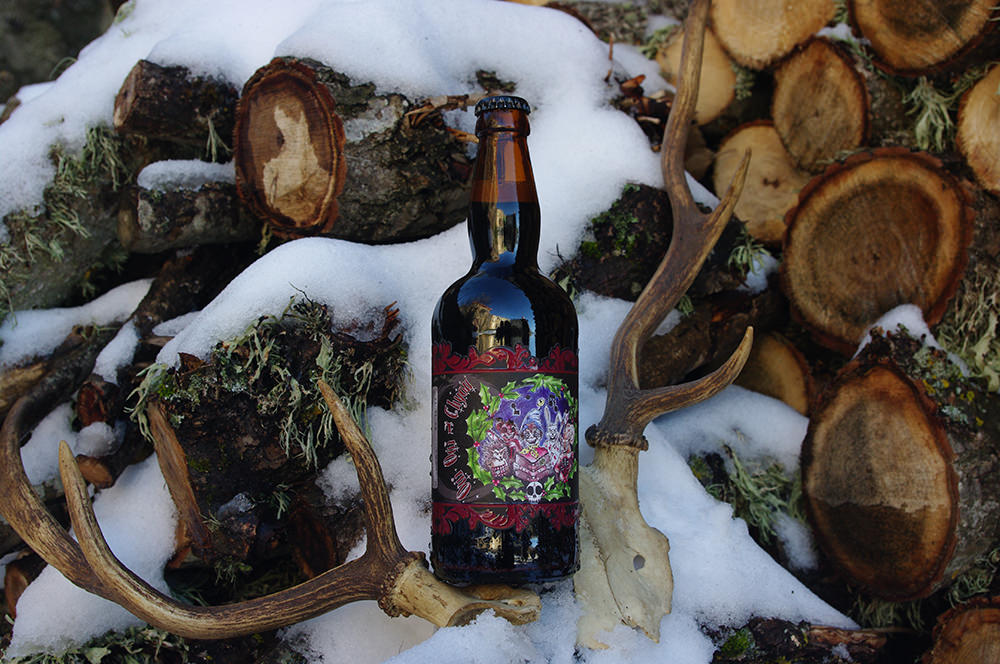 According to legend, Santa Claus comes from the North, the Land of the barbarians, where he lives surrounded by elves, those vile and servile demonic creatures. Tradition dictates that the man with the cloak of blood unloads stealthily, always in the middle of the night, like a pernicious thief, a false idol, who steals the place of Jesus Christ from the hearts of children. He has no age, he is called "father", he lives eternally, and is the object of a true cult on the whole planet. Knowing that he defies gravity, we can conclude that he is a demon or even, as one of his names seems to suggest, Santa Claus, of Satan himself, of which he is the anagram...

Yul's beer from Ouroboros brewery is back!

Oui-Oui-Chyou is an Imperial Milk Stout with hazelnuts and orange peel, aged for 6 months in Kentucky Bourbon barrels. A gourmet beer for winter evenings, displaying a small 10% alcohol, a treat to wait for this Santa Claus bastard by the fire.